| | | | |
| --- | --- | --- | --- |
| | | Scout M.A.D.ness | |
Address: 12201 CR 2500.
Lubbock, TX 79404
(806) 745-7475
---
Plug and Play Dash Panel Kit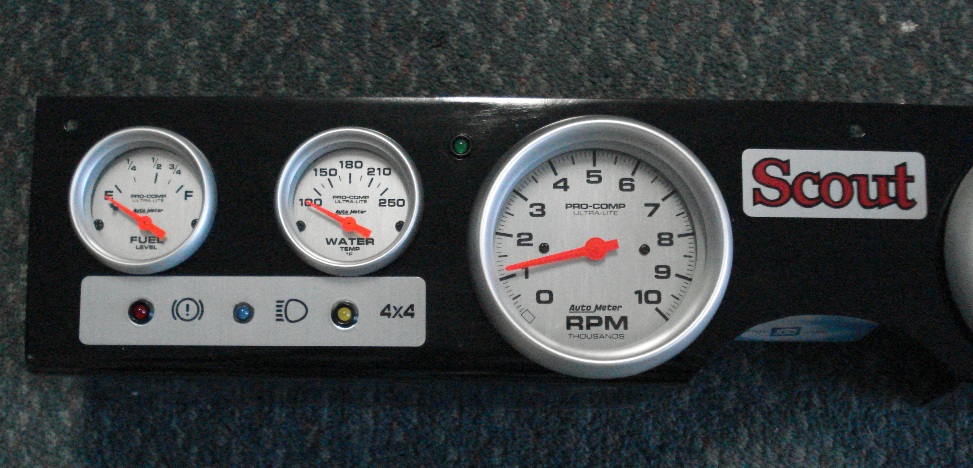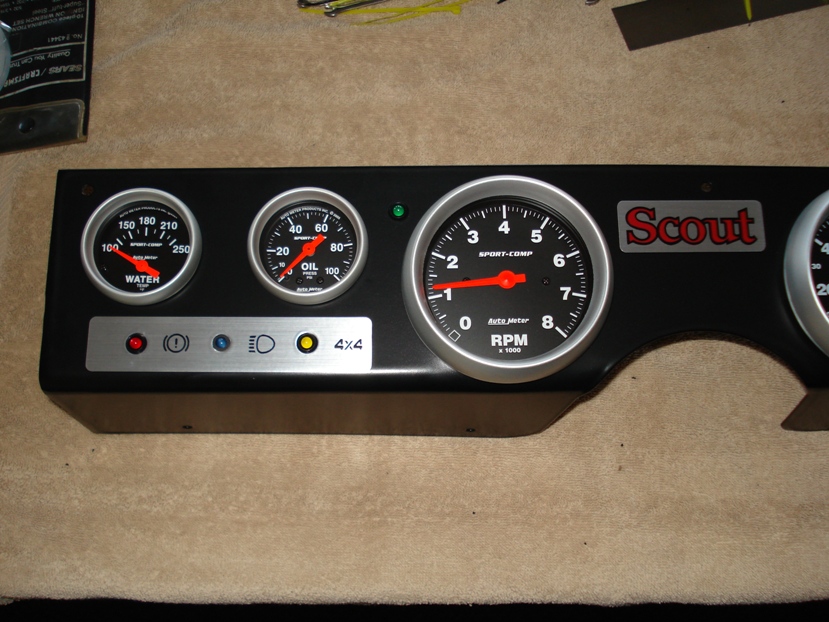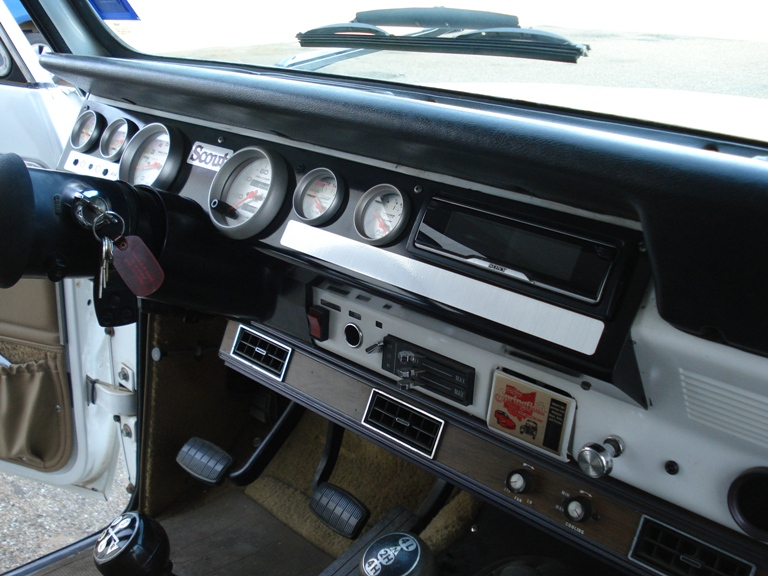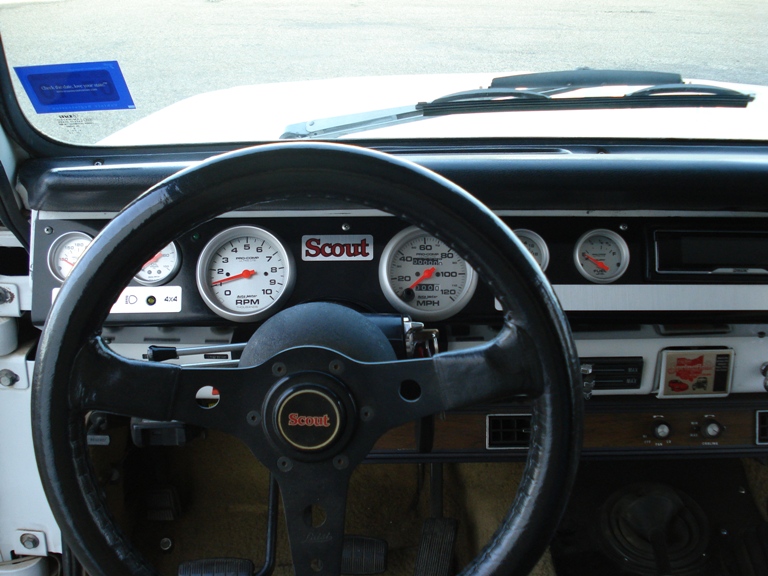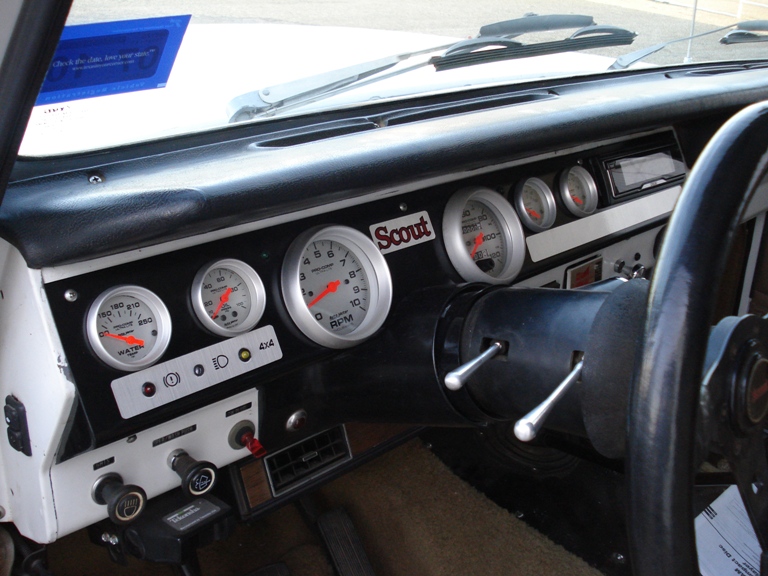 Truely Plug and Play, includes indicator lights and attractive lables! $895.00 with either of the pictured gauges. Call for pricing with other Auto Meter gauges.
---
Hydraulic Liftgate Struts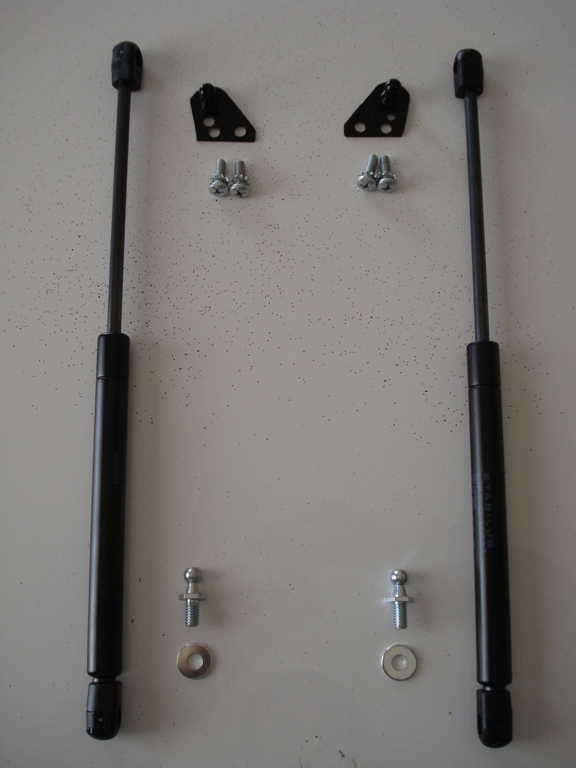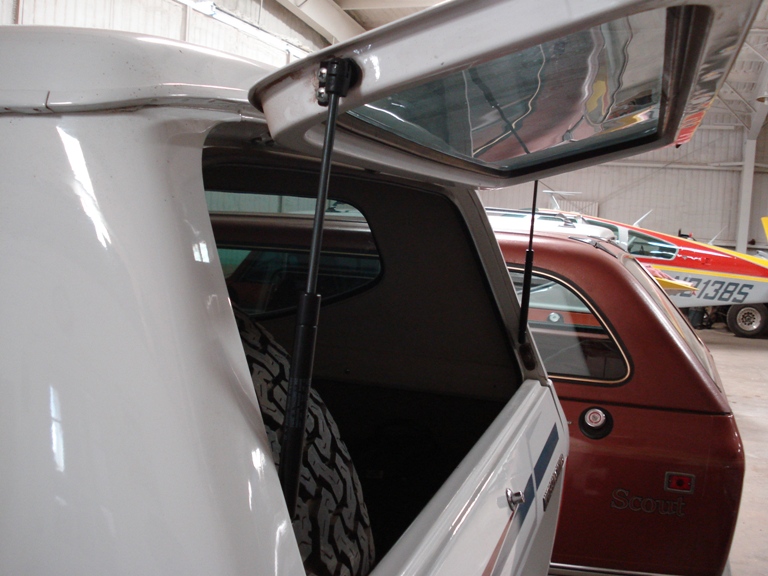 Scout II, Simple Bolt on Replacement Kit - $95.00 Screws and Brackets Included!
---
Rear Step Bumpers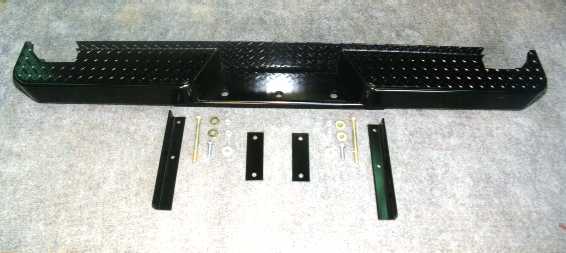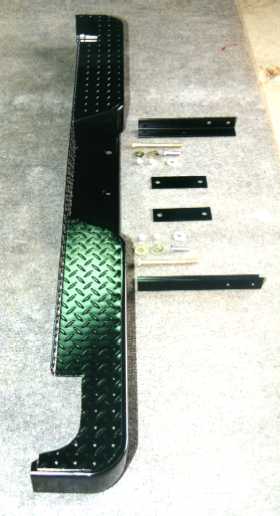 Scout II, SS II, Traveler & Terra - $525.00 powder coated with brackets!
---
Radiators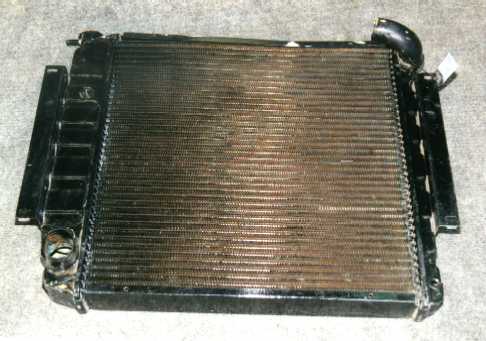 New 3-core $445.00
New 3-core Hi-Efficiency $505.00
---
Air Conditioner Condensors
New $235.00
---
New Plastic Fuel Tanks
Scout II's, Terra's and Traveler's
19 Gallon (Does not include straps or sending unit) $189.00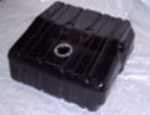 New Plastic Tanks also available for 80's/800's
10 Gallon (Includes straps but not senders) $205.00 each
---
Brightlight Wiring Kits
Scout II's, Terra's and Traveler's
No more dim headlights, allows the use of high output H4 bulbs with no dimming, but also works great with standard halogen bulbs.

---
New Heater Motors
Scout 80, Scout 800, Scout II, Terra and Traveler
Brand New Heater Motors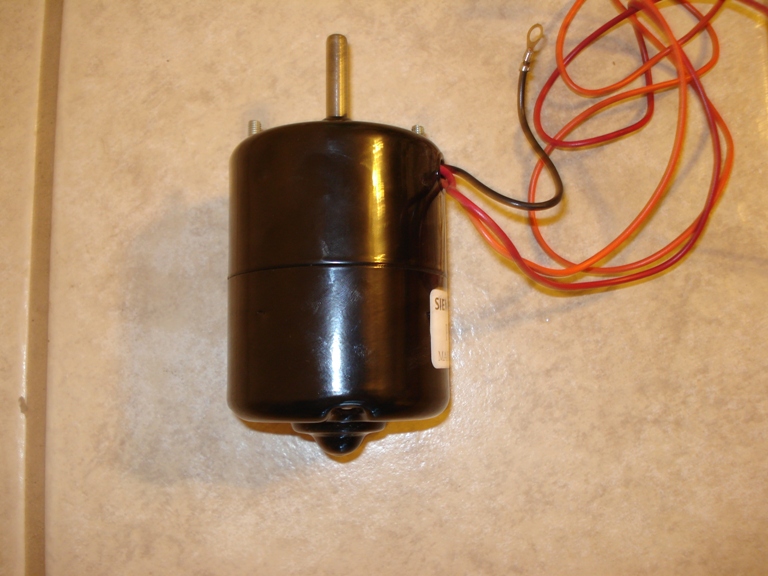 ---
High Torque Starters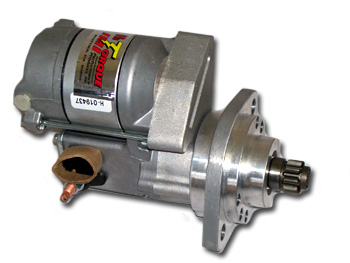 Built to handle hot starting problems.
Power up your big International V8 engine with these custom built Nippondenso mini gear reduction starters. If your vehicle won't start when hot, or cranks slowly, then you must have this starter. You won't find a better starter.
Designed with a gear reduction of 4.4:1, it can handle cranking those big International engines (266, 304, 345, 391, 392 both gas and LPG)
---
Belts and Hoses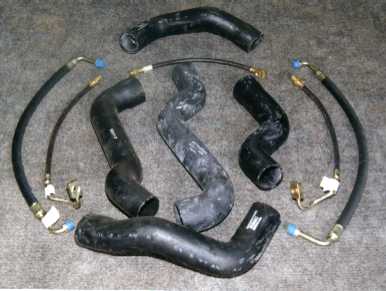 Call or e-mail for details!
---
Brake Hoses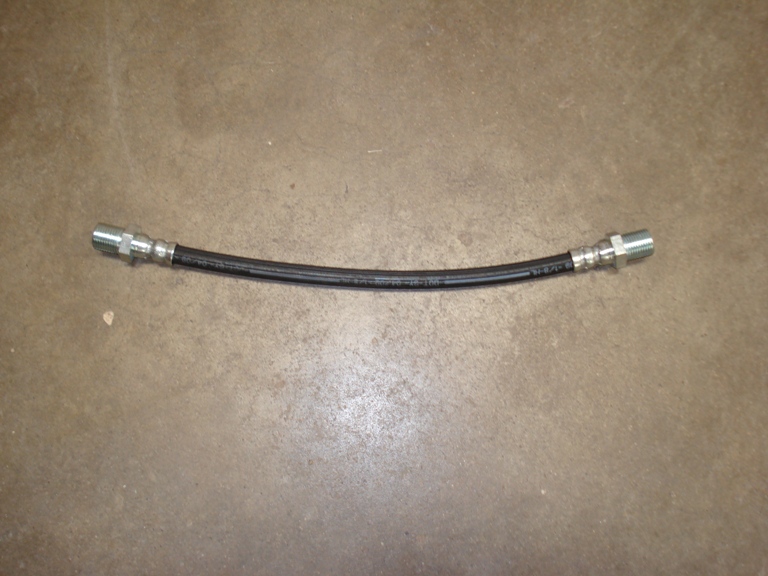 Stock and Custom Length Hoses: Scouts 1961-1980. (Pictured - Scout 80 Front) Call or e-mail for details!
---
Shifter Boots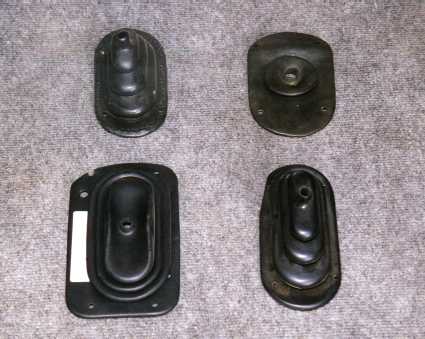 Call or e-mail for details!
---
Throttle and Shifter Cables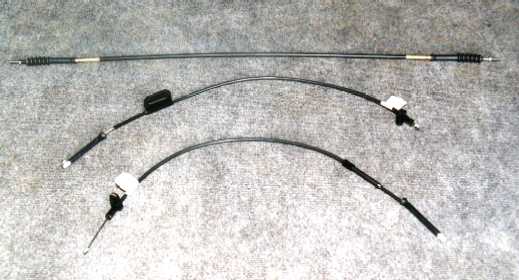 Call or e-mail for details!
---
Window Regulators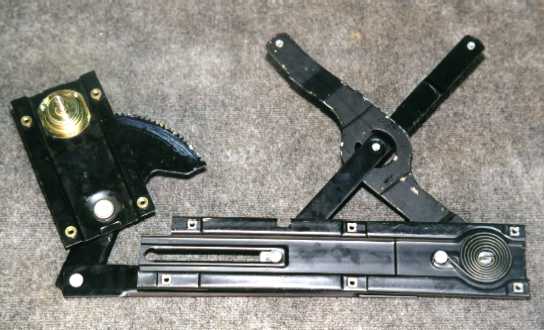 Scout II, Traveler and Terra!
$151.00 new
---
Scout 80/800 Underhood Air Duct Hose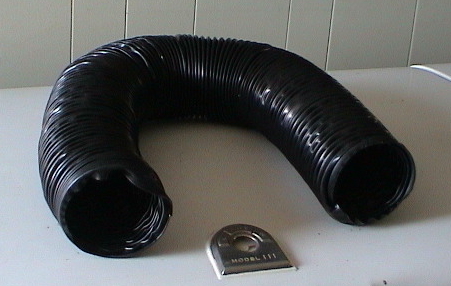 Hard to find 4 1/2 inch Air Duct hose for Scout 80/800!
Currently not Available
---
Remanufactured Steering Gear Boxes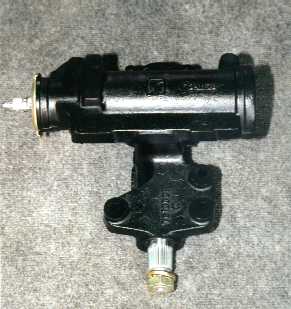 Manual $215.00 exch.
Power $285.00 exch.
---
Rebuilt Transfer Cases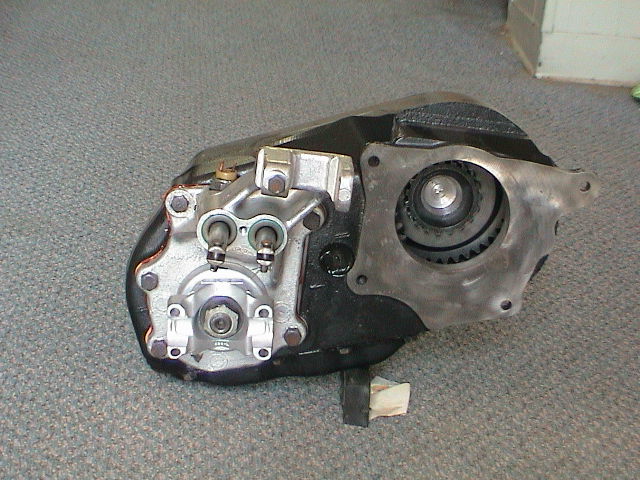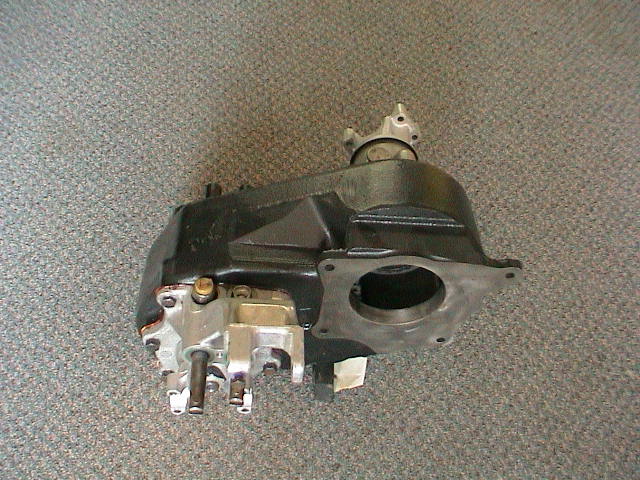 $495.00 exchange -or- $695.00 outright Dana 20/$1295.00 outright Dana 300.
---
Intermediate Steering Shafts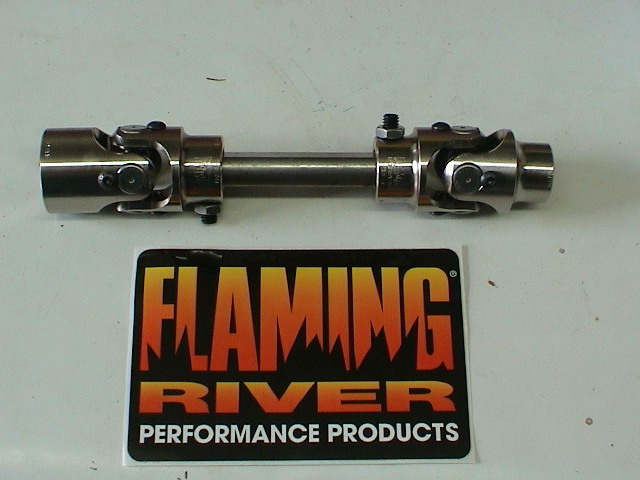 Replaces Steering Coupler (Rag Joint) and Factory Intermediate Shaft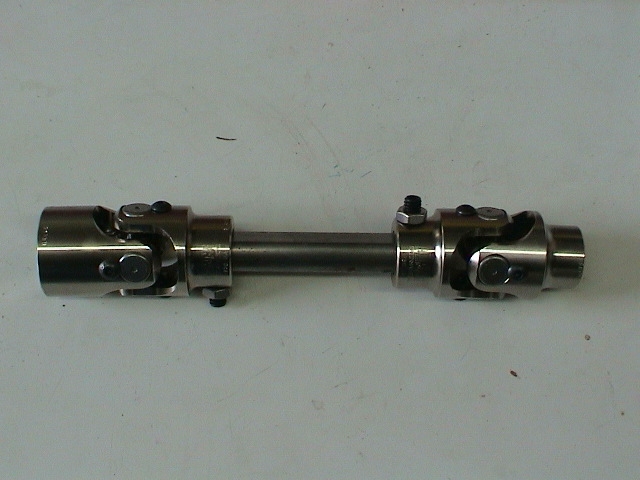 Works Great for Trucks with or without Body Lift Kits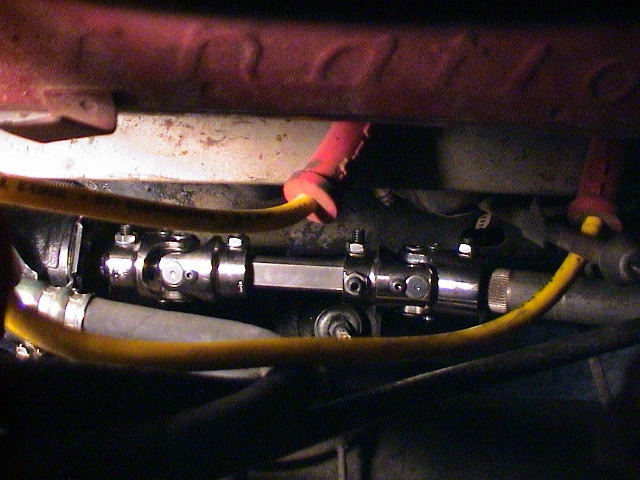 Solid Shaft $175.00 Pictured
---
Quarter Panel Fillers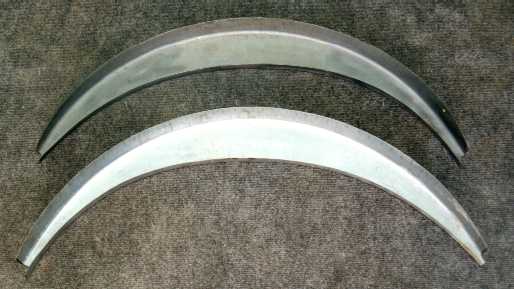 395463C2 & 395464C3
Note: THESE ARE NOT PATCH PANELS FOR THE REAR QUARTERS! These are the fillers that fit between the quarter and the wheel well.
---
New Scout 80/800 Bucket Seats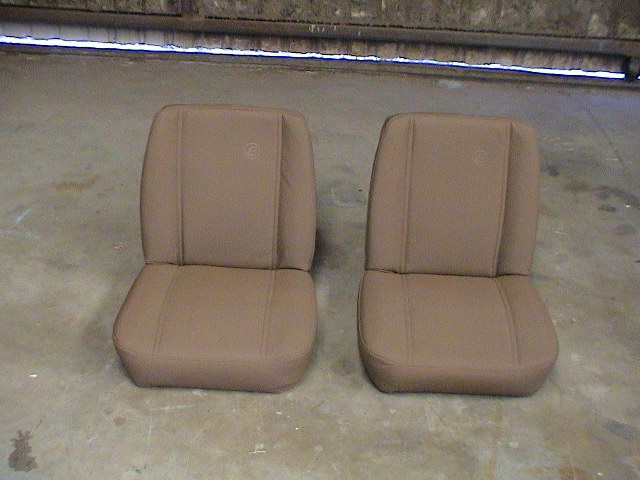 Requires modification to mount
$235.00 each
---
Corbeau Seats for Scout II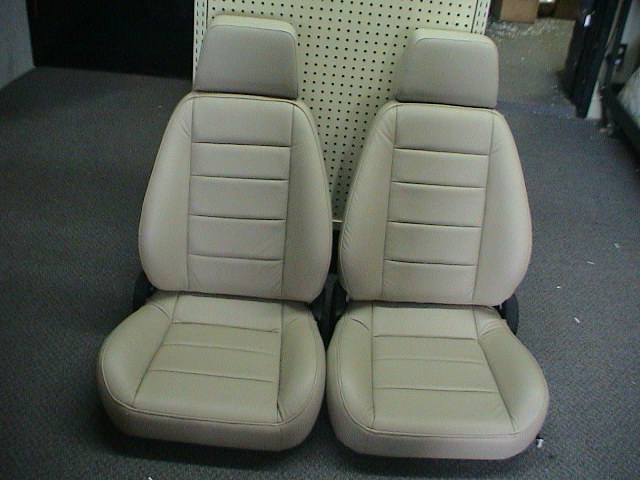 Available heated, with lumbar suport, leather, etc.
$298.00 each and up
---
This page is new so there is much, much more to come and there are many more parts available, call for details.
---

---
Call, Check us out on FaceBook or E-mail scoutmad69@gmail.com for any information or questions concerning International Harvester Scouts in general or Scout M.A.D.ness products. Or give us a call at (806) 745-7475.
---